CSJR's Coordinator
Estelle Drouvin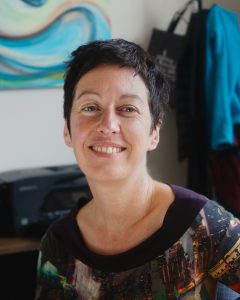 Estelle Drouvin has a Master of Law specialized in human rights issues. It was with much enthousiasm that she discovered restorative justice when she moved to Québec in 2005. After spending 10 years fighting against inhumane treatment and torture, and 4 years working for peace and non-violence, she agreed to take the position as Coordinator for the Centre for Services in Restorative Justice at the end of 2009. She is now pleased to dedicate her efforts to promoting an innovative approach with great promise for the future.
---
Regional Development Officer
Guylaine Martel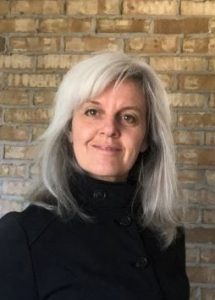 As a social facilitator with varied experience who has worked with victims of sexual abuse, Guylaine first joined our team as a facilitator for face-to-face sessions. In September 2016, she moved on to become a development officer for CSJR. Her main mandate is to further promote the development and implementation of Restorative Justice Services in several regions of Quebec.
---
Agent of the community services development
Manon Mazenod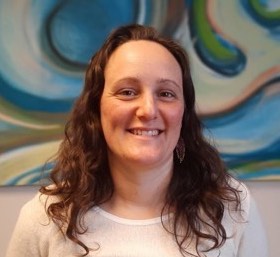 Manon joined the CSJR team to support and develop restorative justice projects. After completing a master's degree in international studies at Université Laval and with much professional experience as a project manager, particularly in humanitarian aid, entrepreneurship and sustainable development, she wishes to put her knowledge and interpersonal skills at the service of the CSJR's mission. Manon wishes to work towards a more peaceful and harmonious world, both on an individual and collective scale. The spaces for dialogue, humanity and inclusiveness offered by the CSJR contribute to this mission.
---
Project manager of "The Power of Our Indigenous Voices"
Marie-Claure Barbeau-Leduc (on maternity leave in 2022)
Marie-Claude has a Bachelor and a Master degree in criminology. She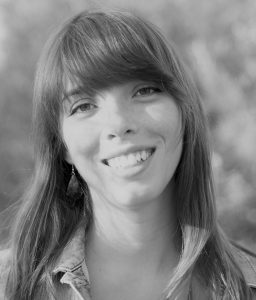 started her career with mental health clients at the Institut national de psychiatrie légale Philippe-Pinel. Then, an intervention work in a respite and sobering-up center for homeless people led to her appointment as coordinator of clinical care. Following her keen interest in indigenous issues, in 2015 she joined the project « Towards an Atikamekw Justice Model». This collaborative research aimed to strengthen, develop and support atikamekw methods of conflict resolution and to ensure their recognition by the Quebec government. Since then, her path with Mediators Beyond Borders International allowed her to encourage self-determination of indigenous communities in justice matters and to encourage a specialization in their experience in situations of violence. She is now part of the CSJR team, as the project manager of "The Power of Our Indigenous Voices" Workshops. She works two days a week thanks to the First Nations and Inuit Health Branch.
---
Administrative support agent 
Abdellah Jouhri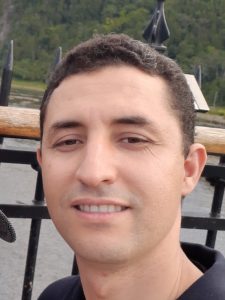 With a degree in accounting and finance, and more than 15 years of experience in the field of finance, his world is filled with numbers! Today, what makes him proud professionally is his involvement in the community because the human being fascinates him. Abdellah is a person who is passionnate about helping others and loves to provide a listening ear. Dynamic and involved, he never commits halfway.
---
Members of the Board of Directors
---
Marie-Stéphane Rainville, Copresident

As a speech therapist and a person who has benefited from our services, Marie-Stéphane believes in the mission of the CSJR, which she describes as a way to create bridges and to make communication more open. To her, finding words to describe one's experience, breaking silence, redefining perceptions and listening to the other person's suffering help one to find oneself again, to heal and to understand.
---
William Henriques, Copresident
William is a Lawyer but also holds a graduate in management and sustainable development, is about to complete a Master's in law in a specialized ADR (Alternative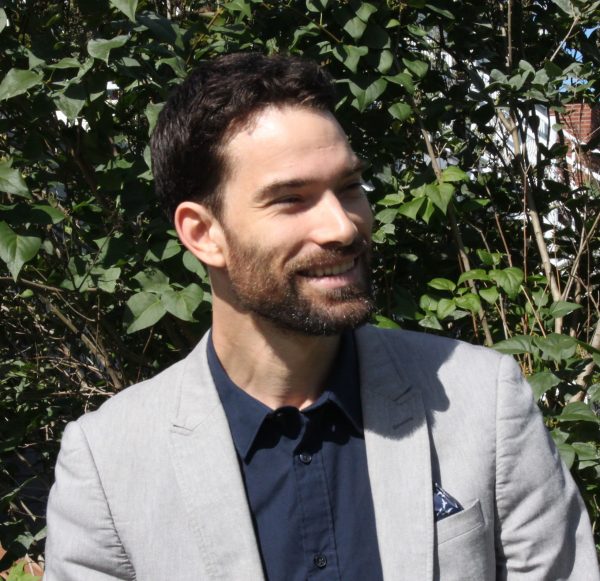 Dispute Resolution) program. His involvement with various non-profit organisations since his youth demonstrates his will to make this world a better place. After dedicating his first 5 years of legal practice within the Legal Aid Office of Montreal defending marginalized people and those with mental health difficulties, he is now interested in resolving conflicts without requiring recourse to the legal system. Now mediator and passionate about other strategies of such, he came across the CSJR by participating in a Victim-Offender group as a community member. Beyond convinced of the value and soundness of restorative justice, he is eager to join and to be part of our dynamic team!
---
Cindy Lapointe, Vice-President
Cindy Lapointe (M.Sc. Criminology, B.Sc. Psychology) first worked in research (Study on Street Youth and Longitudinal Study on Desistance from Criminal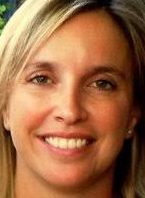 Activity), and then as a Parole Officer for Correctional Services Canada within a correctional facility. Since 2003, she has successively held the posts of Psychosocial Advocate, Head of Service and Service Director at the Crime Victims Assistance Centre (CAVAC) in Montreal. It is within the framework of her work at CAVAC that she has been able to develop an expertise related to intervention with victims of crime, which continues to be her main field of interest.
---
Margareth Hyacinthe
My name is Margareth Hyacinthe and I am trained as an accountant. I am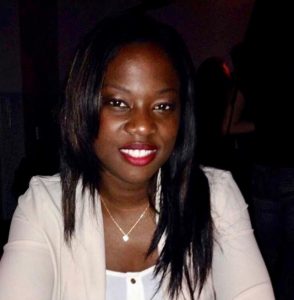 currently working as a senior financial analyst in the pharmaceutical industry and have several years of experience in accounting and finance in various settings. Having a philanthropic streak, I thought it would be a good idea to join an organization that supports the community through an uncommon approach. In this sense, I believe that the CSJR is the right place for me to put my financial knowledge to good use and at the same time satisfy the social justice streak in me. I believe in the mission of your organization and I am be delighted to be able to help accompany, support and raise the community's awareness towards this initiative.

---
Sandrine Vocino
With a degree in business administration from HEC Montreal, a Master's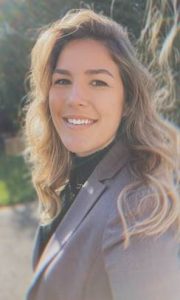 degree in public management from the University of Sherbrooke and several years of experience in the financial sector, I have always wanted to get involved in the community, to participate in its well-being and ultimately to make a difference. Creative, sociable, dynamic and involved, these are a few words to describe me. Joining the CSJR team is an undeniable opportunity for me to contribute to and promote a non-for-profit with the most important values: rehabilitation, humanity and dialogue.

---
Jonathan Jubinville
Jonathan's heritage is rooted in the Laurentian forest where he draws a deep respect and love for the wisdom of nature. His quiet strength and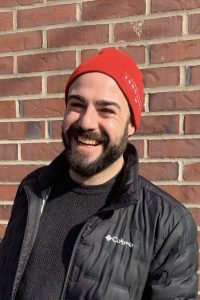 humane approach allow him to intervene with care, sensitivity and confidence in difficult and uncertain contexts. His academic background, which includes a Bachelor's degree in Applied Political Studies and a Master's degree in Sustainable Development Management, has led him to develop a systemic awareness of the complexity of the issues that shape our times and the levers that are available to us. With this knowledge, he founded Matière Brute with the intention of facilitating socio-ecological transitions. He also participates in the training of the next generation as a teacher at the Université de Sherbrooke's B.Sc. in Environment and is involved as co-president of the organization La Transformerie. More recently, he joined the CSJR team as an administrator and is involved as a volunteer in the collective trauma project with the goal of contributing to better social health.
---
Mathieu Lavigne
Mathieu has a degree in History with Université de Montreal. He has been the director of Mission chez nous since 2020, an organization offering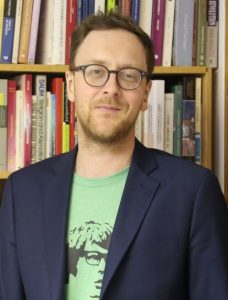 financial support to Christian communities in Indigenous grounds. He was the Awareness Officer for CSJR for 3 years while being the host of the radio show 'Faire justice autrement' (Doing Justice Differently) a co-production of CSJR. Moreover, he was a communication agent at the Institut de pastorale des Dominicains. For many years now, we have been able to hear him as a host of many shows on Radio VM.
---
Virginie Lecourt
Holder of a PhD in Ethics of Management, Virginie Lecourt has been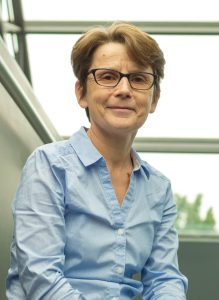 working in the field of ethics (organizational ethics and research ethics) for many years now. She is particularly interested in the capacity of questioning ethics in complex situations. She has known CSJR since its inception and believes strongly in the mission of our Centre. Restorative justice is to her an interesting relational posture.
---
Alexandra Mitsidou
As an anthropologist and international development professional, I bring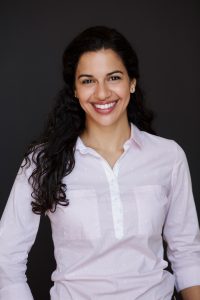 11 years of experience in strategic planning, fundraising, project management and social impact assessment for community-based projects in Canada, Africa, Southeast Asia, Central America and the Caribbean. Beyond my professional background, my life experience has been shaped in many ways by the conflict that has affected my home country of Cyprus for over 45 years. It is through this lense that I have been interested in the restorative justice model for several years. The mission of the Centre for Services in Restorative Justice (CSJR) is very much in line with my values, and it is with great enthusiasm that I hope to have the opportunity to contribute. Becoming a member of the Board of Directors allows me to contribute my skills and experience to the admirable mission of the CSJR, while gaining more knowledge and experience in restorative justice and good governance.

---
Person in Charge of Our Facebook Page
Katheleen Landry

Trained as a graphic designer, Katheleen Landry worked with bereaved families, she  discovered the power of victim offender encounters while volunteering in a guided meditation activity in a detention center. She was amazed by the positive impacts of the method on the offenders as well as the sense of "restorative justice" that she felt in herself during the encounters. Now living in France, she manages our facebook page as a volunteer.
We also want to thank all our Restorative Justice facilitators.