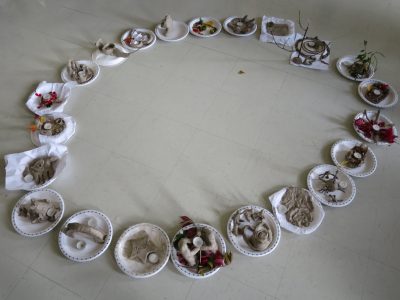 In partnership with the Institute for Healing of Memories, in Cape Town, South Africa, the CSJR is happy to be able to offer an intensive residential weekend Healing of Memories workshop on October, 11th – 13th, 2019 in Montreal. It will be animated by Michael Lapsley, a hero of the anti-apartheid struggle and founder of the Institute for Healing of Memories.
Reconsider your life from a restorative perspective.
Offered in French and English. The workshop will take place at the Lake of Two Mountains, on the Island of Montreal.
Costs (including Workshop, accommodation and meals)*
before June 15th : $375
after June 15th : $465
---
* Cost should not be a barrier to your participation. If you wish to participate but the cost is an issue for you, please contact us. On the other hand if your circumstances permit you may wish to add a solidarity amount to your fees which would be much appreciated.