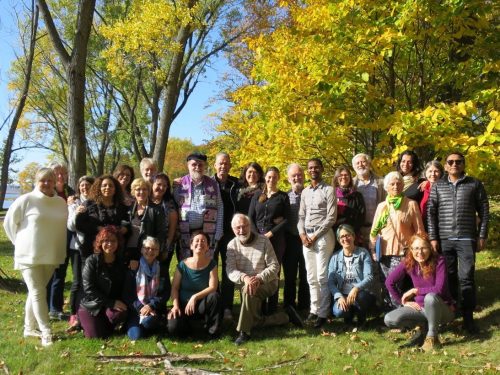 Each of us has a story, a life journey to tell. And every story needs someone to hear it. The Healing Memories workshop provides an opportunity to explore and acknowledge the emotional wounds we carry on individual and collective levels (family, community and nation).
Where ?

Either in Granby Friday October 7 at 5 p.m. until Sunday October 9 at 3 p.m
Or via Zoom on Saturday and Sunday afternoon (7h workshop, adaptation due to the virtual mode)
The decision will be made at the end of August according to the health conditions and the registrations received.
Registrations: Let us know your preferences now
Suggested cost:

$465 for the weekend (accommodation + workshop)
$100 for the workshop via Zoom
The actual cost of the workshop is $450 + accommodation ($229) but thanks to the financial support of the Fondation des Œuvres Marie Gérin-Lajoie, we are able to offer the workshop at a reduced cost.
It is also possible to contribute according to your income. We will not refuse anyone for financial reasons.
For more information on the workshop, https://csjr.org/guerisondesmemoires/
Translation from French to English might be possible during the workshop, but please note that a minimum of French understanding is required to participate in this workshop.