The CSJR's Coordinator
Estelle Drouvin
Estelle Drouvin has a Master of Law specialized in human rights issues. She was delighted to discover restorative justice when she moved to Québec in 2005. After
having spent 10 years in the struggle against inhumane treatment and torture, and 4 years working for peace and non-violence, she agreed to take the position as Coordinator for the Centre for Services in Restorative Justice at the end of 2009. She is now pleased to dedicate her efforts to promoting an innovative approach with great promise for the future.
Regional Development Officer
Guylaine Martel
As a social facilitator with varied experience who has worked with victims of sexual abuse, Guylaine first joined our team as a facilitator for face-to-face sessions. In September 2016, she moved on to become a development officer, promoting, developing and offering support to Restorative Justice Services in several regions of Quebec.
Awareness Officer
Mathieu Lavigne
Mathieu has a degree in History with Université de Montreal. He was in charge of the publications of the Centre Culturel Chrétien de Montréal, 10 books by Fides
Publishers. He was also a regular collaborator with Présence Magasine and Aujourd'hui Credo. He can be heard on Radio VM as a host of Foi et Turbulences, Vie Religieuse, Aujourd'hui et Demain and Faire Justice Autrement, the latter co-produced by the CSJR, for which he is an awareness officer, made possible by a grant from the Fondation Béati.
Members of the Board of Directors
Raoul Lincourt, President

A consultant in the development of non-profit organizations with extensive training in group facilitation, Raoul Lincourt has been involved with the CSJR since its inception in 2001. For many years, he has been a moderator for victim-offender encounters (VOE), both in group and face-to-face sessions, in the hope that he can help people "free themselves from their suffering." In 2011, he received a nomination for the Ron Wiebe Restorative Justice Award (Canada) and was awarded the "volunteer for peace" honorary title by YMCA-Québec.
Yves Gilbert, Trésorier
An experienced administrator in community organizations and former presi
dent of the Fédération des scouts du Québec, Yves Gilbert became a member of the CSJR's Board of Directors in November of 2009, an involvement that is in keeping with his previous commitments and personal convictions.
Marie-Stéphane Rainville, Secretary
As a speech therapist and as a person who has benefited from our services,
Marie-Stéphane says that the mission of the CSJR, which she describes as a way to create bridges and to make communication more open, has touched her. To her, finding words to describe one's experience, breaking silence, redefining perceptions and listening to the other person's suffering help one to find oneself again, to heal and to understand.
Laurent Champagne, Vice-President
Educated in theology with a major in morals and spiritual counselling, Laurent Champagne currently works in a reintegration program for former inmates of the Correctional Service of Canada in the Greater Montreal area by showing the benefits of restorative justice for personal growth. As coordinator of the Community Chaplaincy of Montreal, he co-organizes events for the Restorative Justice Week as well as the Victims of Crime Awareness Week.
Cindy Lapointe
Cindy Lapointe (M.Sc. Criminology, B.Sc. Psychology) first worked in research (Study on Street Youth and Longitudinal Study on Desistance from Criminal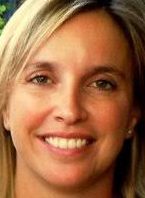 Activity), and then as a Parole Officer for Correctional Services Canada within a correctional facility. Since 2003, she has successively held the posts of Psychosocial Advocate, Head of Service and Service Director at the Crime Victims Assistance Centre (CAVAC) in Montreal. It is within the framework of her work at CAVAC that she has been able to develop an expertise related to intervention with victims of crime, which continues to be her main field of interest.
Hyun-Hee Pyun
Hyun-Hee brings the CSJR her expertise in business management and marketing
derived from over 20 years of experience in telecommunication and online sales. She is also experienced in brand management. She is involved in her community with her children's activities and she has been the Honorary President for events of the Fondation Québec Jeunes and for Ancre des Jeunes.
Monic Robillard
As a communication consultant and coach in Creative Process, Monic
acts as a workshop facilitator in corporate, artistic and community settings. She collaborates with the firm Imfusio for the transformation of corporate cultures, and with École nationale de théâtre as an instructor and development consultant. She wishes to spread the values and awareness of the actions of the CSJR, convinced that expression, dialogue and communication are tools for peace and transformation.
Other members of the Board 
Chantal Rémy, Vice-President Quebec of BDC (Business Development Bank of Canada)
Tania Tretiak, Lawyer, Senior Legal Counsel dans la compagnie Pfizer
Person in Charge of Our Facebook Page
Katheleen Landry
Trained as a graphic designer, Katheleen Landry worked with bereaved families.
 She discovered the power of convict-victim encounters while volunteering in a guided meditation activity in a detention center. She was amazed by the positive impacts of the method on the convicts as well as the sense of "restorative justice" that she felt in herself during the encounters. Now living in France, she manages our facebook page as a volunteer.
We also want to thank all our Restorative Justice facilitators for 2016 : Evans Bédard, Daniel Bellemare, Chantal Lachance, Mark Langlois, Evelyne Leblanc, Raoul Lincourt, Guylaine Martel, Claire Messier, Mario Plante, Sophie Tremblay and Denise Voisard.