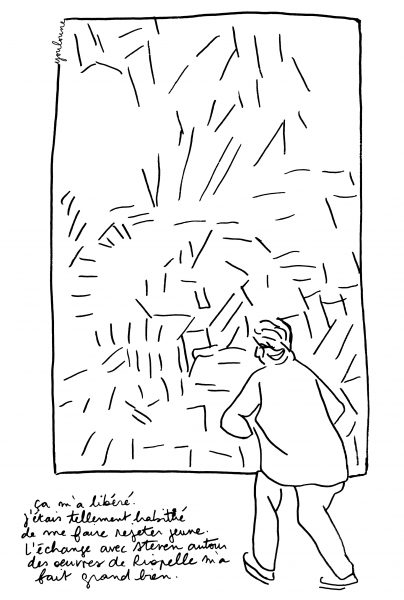 In partnership with the Montreal Museum of Fine Arts, the CSJR offers Art therapy workshops since 2017 in Montreal.
Those free workshops are intended for people who have suffered crimes or violence. The equipment is supplied by the Museum.
Special thanks to Stephen Legari, Art Therapist.

Details 2019-2020
Workshops are usually offered on Sunday mornings, from 10 am to 1 pm.
Next dates :
January, 26th
February, 16th
March, 29th
April, 26th
May, 31st
→ To register:
Please send an email to info@csjr.org with the following informations: name, phone number, date of the workshops you are interested in. Please note that places are limited to favor discussions.

In the press

Sylvie St Jacques wrote an article in La Presse in January 2018 (French) : Art-thérapie – Guérir au Musée.
Other artistic activities
The CSJR offers other artistic activities during the year. Follow our Facebook page to learn about them!